Welcome to my collection of Blingees™!
Blingees were the epitome of the Myspace era. In fact, it was sacrilegious to not have your profile adorned with Blingees, and it was actually illegal to not post "Thx for the add" or "Happy Tuesday" Blingees on your friends' profiles when either of those occassions arose.
This section will start with some personal Blingees I have created, and I hope to add a separate section of some of my favourite Blingees I have collected from my travels across the web.

If you would like a Blingee, please contact me! Make sure to include the photo you'd like me to use, and a bit about yourself (like favourite colours, hobbies, preferred aesthetics etc.) and I would love to make one up for you! ♥



I'm feeling blue...
One day I drove past this abandoned shopfont which was embellished with blue and white tiles and knew instantly that I had to come back - I already had an outfit in mind which would perfectly match. Having just bought a box of old mobile phones, I remembered there was a blue Nokia 3210 in there - so packed it along with my heart-shaped glasses, bikini top, cargo shorts and any other blue accessories I owned at home. On a whim, I checked out what frozen drink flavours were for sale at Hungry Jacks at the time - and low and behold - there was a blueberry one. This is one of my favourite outfits ever!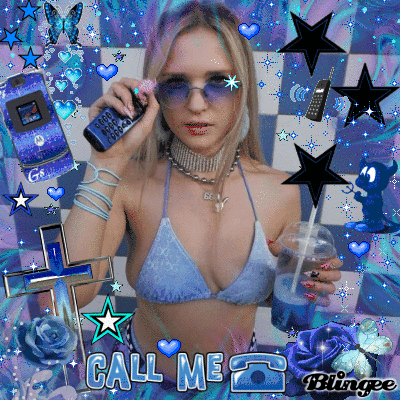 Country girl at heart
I own about 5 cowboy hats, it's getting a bit ridiculous. But my cowgirl claims are warranted. I grew up in a country town, and my relatives in Poland own and live on farmland so it's literally in my blood.